Welcome
Gregory B. Searle is a digital computer artist with a Bachelor in Fine Arts from the University of Lowell (now U-Mass at Lowell) and a computer programming background. He combined these seemingly opposing skill-sets to create unique computer-generated "fractal" imagery using his own custom computer code. This allows him to explore a whole world of mathematically-generated imagery, carefully crafting the limitless parameters to produce one-of-a-kind, high-quality fractal prints. This page is intended as a space to explore computer-generated fractal imagery as an art form.
At this time I am concentrating on extended variations of the Mandelbrot set. In the future I may explore other types of fractals. The extended set provides a huge world of form and texture to explore. See the About Fractals page for more information.
Site Index
About Fractals provides more information on this medium.
Gallery shows finished works that I have printed for sale.
Fractal Everywhere is a link to the tool I built to explore and create.
Math & Art goes into more detail on various subjects.
Resources lists other pages of interest on this subject.
Wallpaper is available for downloading for your phone or tablet.
Contact me through the links on this page.
New Artwork
Containment
New functionality in my Fractal Everywhere software allows trigonometric functions to be injected into the Multibrot formula. "Containment" is a slice through Multibrot space with sine and tangent functions applied. The greyscale scheme allows the subtle shading and forms to take precedence.
Artwork on Display
These works were on display in the Nashua Area Artists' Association ArtHub Gallery at 30 Temple Street, Nashua, NH for the "Wild and Wooly" exhibit for January-February 2019.
Julia Set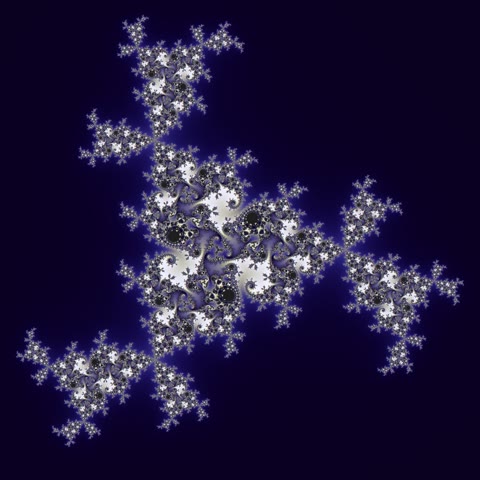 Julia of Mandelbrot Cubed
The Julia Set renders Mandelbrot variants a little differently. Using a reference point in the set, it renders against this point to produce a fairly regular, symmetrical fractal shape. It's not quite as complex as the base set, but can produce some beautiful imagery. Fractal Everywhere now supports Julias. Click on "Julia" next to the formula menu to render the Julia for the currently displayed coordinates. This acts as a toggle, so you can switch back-and-forth. It's available for all fractals.
New Fractal - Tower of Powers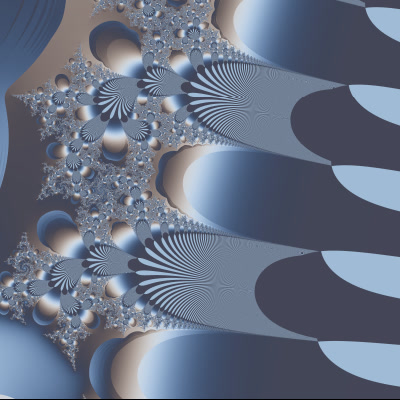 Tower of Powers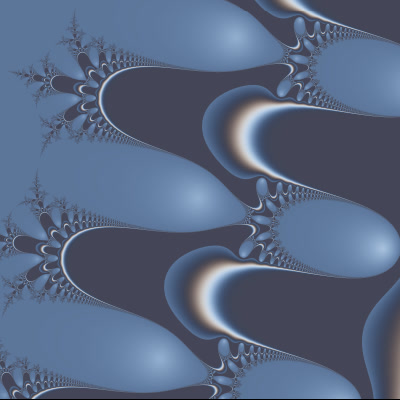 Multibrot at 1,000 Expoent
Tower of Powers calculates the initial value c raised to the power of the result z over and over again, z = cz, starting with z = 1. You would think that this would quickly escape to infinity, but there are some stable areas that produce interesting results. This is very similar to what appears when you render the Multibrot with a very high exponent. For more information see Cleve Moler's article on the subject. Check it out in my Fractal Everywhere.
Fractal Wallpaper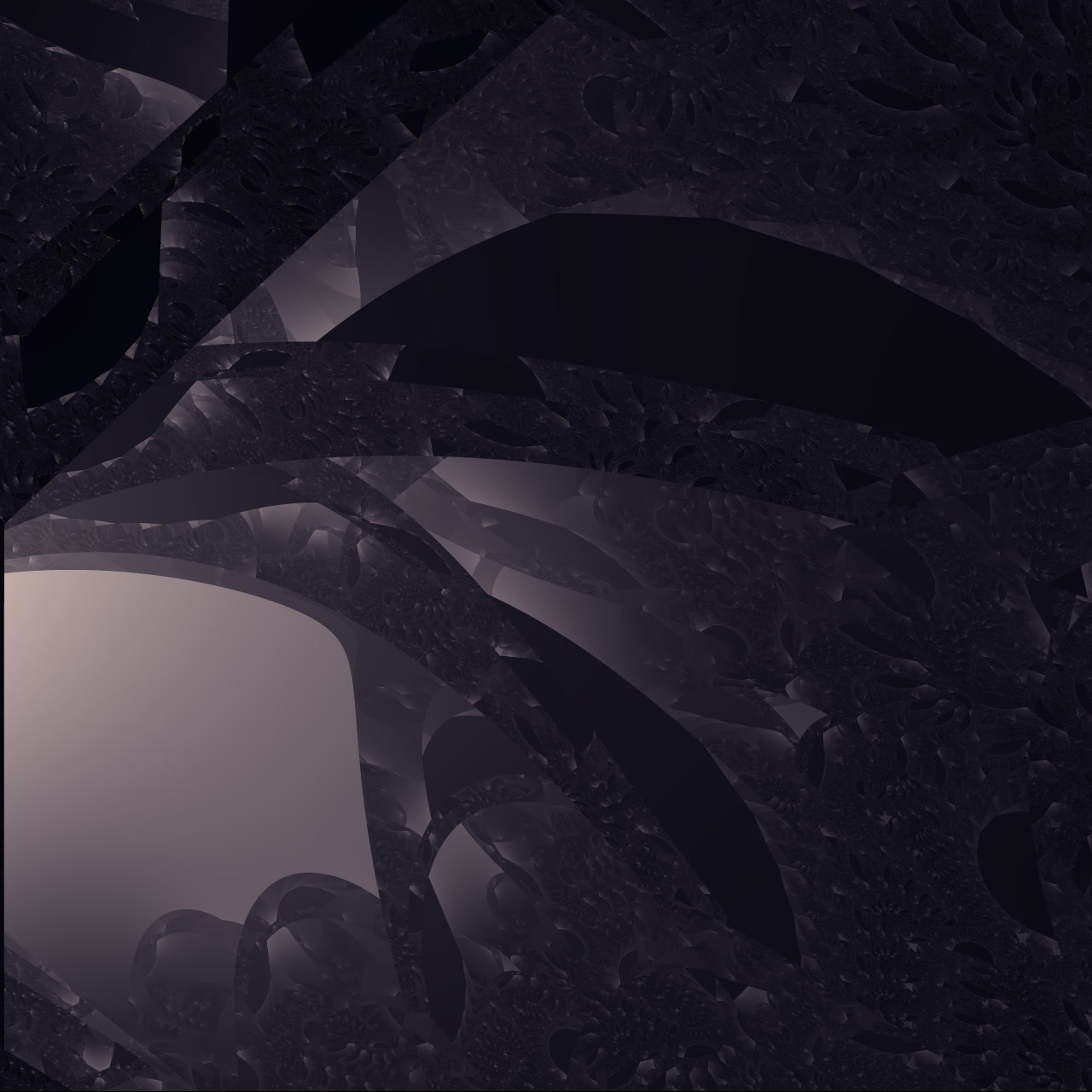 Fear of the Dark
Download fractal wallpaper for your phone, tablet, or other device free from my Wallpaper page! Fear of the Dark comes from the fragmented space in the negative exponents around -1.5. Dark and mysterious, it has a lot of interesting things going on in the details. Check out the page for more.
"Special Merit" and "Special Recognition"
Clematis received Special Merit and Equinox received Special Recognition in the the March 2018 Light Space & Time Online Art Gallery's 9th Annual Abstracts Art Exhibition. Following are a couple of excerpts from the gallery:
"The gallery received 952 entries from 29 different countries from around the world. In addition, the gallery received entries from 40 different states."
"The gallery also included Special Merit awards and Special Recognition awards for outstanding art. Many of the artists in either of these groups could have easily been included in the upper tier of our winners, as their art was also exceptional."
Extended Precision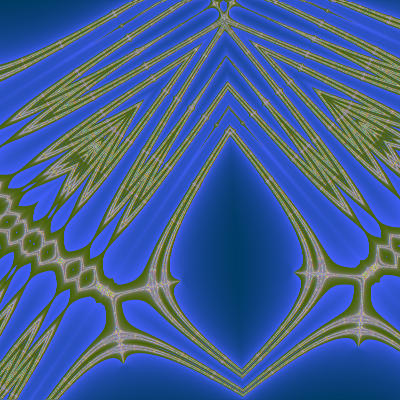 Deep zoom into the "Burning Ship" fractal
This application now supports extended precision calculations for deeper zooms into the fractals. Normally, the image starts to break down into blocks when you approach the double-precision limit of the CPU when zooming in. This occurs at about 1014 magnification (1 followed by 14 zeros), or 100 trillion times.
A technique called double-double precision allows this limit to be extended to around 1030 magnification (1 followed by 30 zeros), or a nonillion times. This provides a lot more headroom for exploration! The above image was found deep in the "Burning Ship" fractal at one septillion, or 1024 zoom.